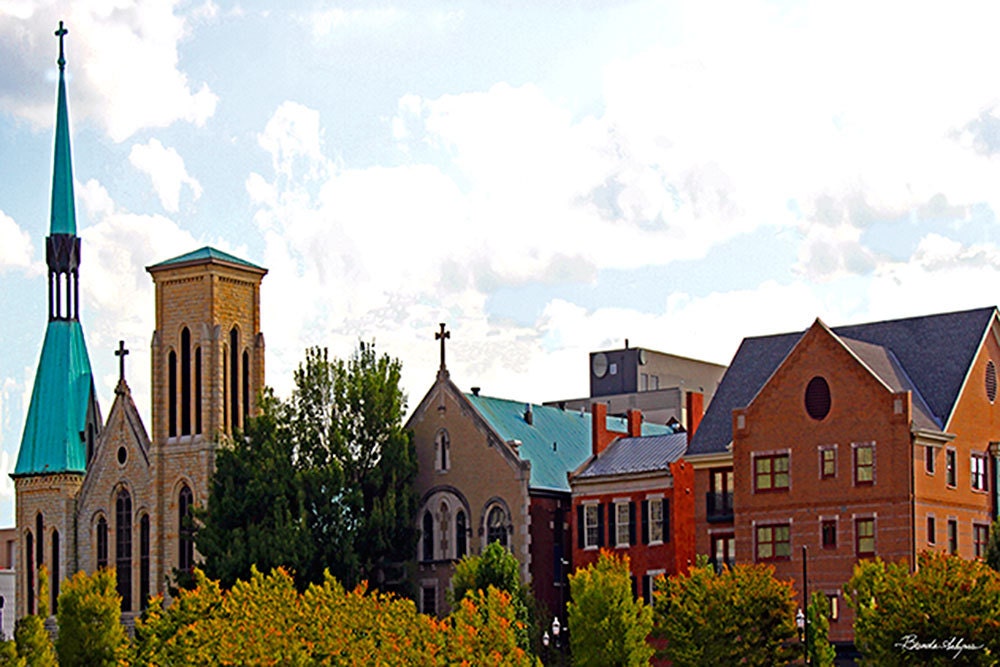 Kentucky Louisville Home of the Kentucky Derby Fine Art Print on Paper or Canvas, Custom Canvas or Framed Orders Welcome
$10.00
Don't settle for just a photo on canvas; order a Giclee on canvas. You can afford it!

DESCRIPTION AND PRICES, CHOOSE YOUR PRINT SIZE, GET THE NUMBER IN RED, CLICK ON THE NUMBER IN SIZE BOX TO ORDER.

UNSTRETCHED CANVAS
A SIZE 8X10......$63.00
B SIZE 9X12 .....$64.00
C SIZE 11X14 ....$68.00
D SIZE 16X20....$76.00
E SIZE 30X40...$116.00
F SIZE 36X48...$140.00

THIN GALLERY WRAP
G SIZE 8X10.....$83.00
H SIZE 9X12.....$85.00
1 SIZE 11X14.....$92.00
J SIZE 16X20....$117.00
K SIZE 30X40..$217.00
L SIZE 36X48...$274.00

THICK GALLERY WRAP
M SIZE 8X10.....$88.00
N SIZE 9X12......$92.00
O SIZE 11X14.....$99.00
P SIZE 16X20....$122.00
Q SIZE 30X40..$239.00
R SIZE 36X48.....$301.00

FRAMED GALLERY WRAP
S SIZE 8X10.....$113.00
T SIZE 9X12......$119.00
U SIZE 11X14.....$128.00
V SIZE 16X20....$157.00
W SIZE 30X40...$301.00
X SIZE 36X48...$379.00

FINE ART PAPER
SIZE INCLUDES MAT
Y 8X10 PAPER W/MAT....$10.00
Z 11X14 PAPER W/MAT....$20.00
AA 16X20 PAPER W/MAT $40.00

The use of top-quality archival materials in this case means ph- neutral canvas and paper made in North America or Europe. . (Chinese materials just don't provide the quality level required.) It also means OEM inks, not compatible inks, or solvent / UV inks. And there's more in the mix: thick and sturdy stretchers made of domestic wood. All this used to mean high prices and long delays, but not anymore. By designing and building high-precision equipment, introducing efficient production protocols, and using its finest materials, the Giclee Print is able to deliver stunning and lasting artworks at a very affordable price.

The sizes are with mat, finished sizes are ready to drop into an 8x10, $10.00, 11x14, $20.00, 16x20, $40.00.

We ship within 14 business days. We ship USPS. All orders come with a 100% guarantee. Buy with confidence.

We value your business and intend to have you coming back for more! We understand the concerns of buying online and want to ensure you that in buying from us you will enjoy great deals, quality prints, fast shipping, and personal professional service. Email us with any questions or concerns. We are always here to help.

If you have any questions or concerns, please contact me directly. I can only take care of issues if we know about them! I find that all concerns are easily fixed with communication. We are always here to help and we answer emails within 24 hours, usually much quicker. So please HELP US HELP YOU! We appreciate your business, look forward to serving you, and we appreciate your help in keeping Etsy a great community.

Comes packaged with lots of care to ensure a safe arrival.
Comes from a smoke free environment.

Currently I am shipping worldwide, through the U.S. Postal Service. Please allow 2 week for your item to be made and prepared to ship out. Thank you.
ITEM MUST BE RETURNED WITHIN: 7 DAYS
REFUND WILL BE GIVEN AS: merchandise credit, or any means to make you happy.
RETURN POLICY DETAILS: If the items are not as described, we will offer a Merchandise Credit, or what ever means makes you happy, In most cases this will be minus shipping and Etsy fees, although if it was a blatant mistake by us we'll pick up everything . Bottom line, I want you happy!

`````````````````````````````````````````````````````````````````````````````````````````
Feel free to contact me with any questions or concerns.
Thank you, please feel free to contact me with any questions or concerns.

~~~~~~~~~~~~~~~~~~~~~~~~~~~~~~~~~~~~~~~~~~~~~~~~~~
**Due to different monitors some colors may appear to be slightly lighter or darker then the actual color of the item. If this occurs the same return policy is in effect. All merchandise must be unused and returned in the same condition and container in which it was sent.

Thank you so much for looking and buying my art, I fully appreciate your business. Take time to look at my store, not all my work is listed, if you are looking for a certain subject email me, I probably have something for you. Thanks Again, and God Bless!